Attention pilots: The Blue Angels performances during AirVenture 2017 may affect airspace above or near Brennand Airport. Check NOTAMs for affected areas and times.
Brennand Airport is close to the action, yet far from the congestion.
Flying in for EAA AirVenture? Brennand Airport (79C) in Neenah, WI is only a 15-mile drive away from the airshow grounds. The airport is located in a quiet country setting, yet conveniently close to Oshkosh, Neenah, Menasha, Appleton, and highway 41. Brennand Airport is located 10 nm north of Wittman Regional Airport in Oshkosh (OSH).
Park your aircraft here for the show, stop for fuel, or stay and camp. Brennand Airport is a convenient alternative to the crowds at other airports in the area.
The airport welcomes ultralights, light-sport aircraft, single- and multi-engine airplanes, and helicopters. Brennand Airport has a paved, lighted 2,450′ x 30′ runway and is VFR-only with no instrument approaches.
No fees!
We want you to come have fun with us! Camping is free, and there are no landing, tiedown, or parking fees. Save your money for flying.
Easy in, easy out
Brennand Airport normally remains open during the afternoon airshow at Oshkosh, and no special traffic procedures are in effect here. Come and go as you please, without long lines or a multi-page NOTAM. Brennand Airport is a non-towered airport located just south of ATW's towered airspace. Reminder: always check NOTAMs for current airport / airspace closures and other special information. See our pilot info page for more information.
Great facilities and recent improvements
The airport's 2,450′ runway was repaved and widened to 30′ in 2013. New three-step pilot-controlled lighting and PAPIs were installed. Turf areas were torn up and re-seeded in fall 2013. A new 24/7 self-serve fuel pump and several new tiedowns were installed in 2014.
A large building provides a welcoming space for our EAA visitors. Relax in the air conditioning! There are public restrooms with showers and laundry. A large kitchen is available.
Camping is allowed on field, and you're welcome to pitch a tent.
Fuel
100LL fuel is available 24/7 from a self-serve pump operated by credit card.
Transportation
Transportation to and from the EAA AirVenture grounds is available in our shuttle bus. A courtesy car is also available. We can help you get around if you need to run some errands. Just let us know what you need. There are also local car rental companies and taxi services.
For reservations and more info:
Please call airport owner and manager, Keith Mustain at (920) 376-0064 or e-mailmoc.l1527287773iamg@1527287773niats1527287773um.ht1527287773iek1527287773. Reservations are not required for parking or camping, but are strongly encouraged so that we may plan ahead for your arrival.
Limited hangar space may be available. Please call to inquire.
Most aircraft will be required to park on the grass. Tiedowns are available.
Aircraft manufacturers / dealers: Brennand Airport is a great place to conduct demo flights and aircraft sales. Contact Keith today to reserve your space.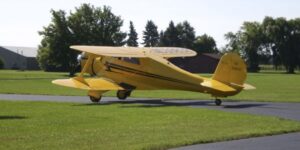 Contact Keith for reservations & more info:
(920) 376-0064
moc.l

1527287773

iamg@

1527287773

niats

1527287773

um.ht

1527287773

iek

1527287773
July 24-30, 2017
www.airventure.org